Available in three furniture sizes*



* See Specifications Tab Below
Traditional on the outside, cutting-edge modern lift on the inside, the Coronado Antique Caramel is US-made and built to last.
Select from 20 different finishes
Unprecedented 10 year warranty on US Made TV lift mechanisms
Place at front of bed, along wall or in center of room
Get StartedSee how to order this model in a stock size
Go CustomMake to fit your dimensions, TV size and needs
Or Call Us Today!
US: 1.866.876.6199 or Int'l: +1.619.422.2784

Television Lift Cabinets that Set the Standard
Available in a choice of three cabinet sizes, the simply sublime Coronado motorized TV stand is finished here in a classic Antique Caramel, but can be personalized with any one of our 20 best-in-class finishes to slot seamlessly into your space.
Like all of our television-lift cabinets, the Coronado is made in the USA and fitted with the best US-made TV lift system available. Able to accommodate 48 inch TVs (the petite size cabinet) right the way through to 65″ flat screens (size large), the TV lift is quiet, strong and smooth. It is supplied with an unprecedented 10 year parts guarantee for total peace of mind and years of unlimited enjoyment.
Get Your Coronado Furniture started
Getting the exact cabinet you require from our in stock transitional range is easy. Simply decide your preferences:
Pick your finish, order unfinished or upgrade to custom match
Tell us if you need a foot of the bed TV lift, centre of room or back to wall position
Select your preferred remote control option or upgrade to a custom platform
Mix and match any of our high quality custom upgrades to add a truly bespoke edge to this in stock transitional design
We require little under two months to build this high quality piece for your home or business. Expect a seven week timeframe plus shipping – this unit can be dispatched direct to your location. We cover the entire country from Laramie, Wyoming to the historic hustle and bustle of Vancouver, Washington.
Click Get Started now to begin your project today.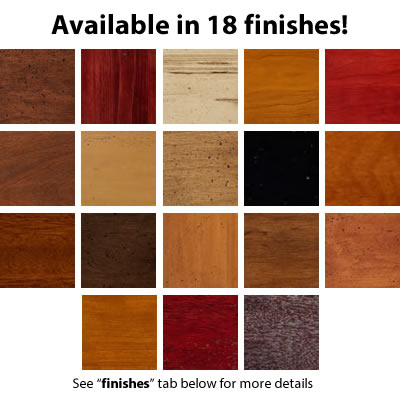 Standard Features
Each of our TV lift cabinets comes complete with a range of standard features that are included. These features are carefully selected for you to get the maximum enjoyment. We offer the largest range of standard included features in the industry and are constantly checking to be sure we've included everything you need to experience a taste of luxury each time you use your Cabinet-Tronix TV lift cabinet. In addition to the standard features, we offer a number of optional upgrades for you to select from:
US Made Telescoping lift for TV Lift Furniture
We spent over a year researching TV lift systems before deciding on our current US made telescoping lift models. It is whisper quiet, smooth, durable and robust. It is offered with a 10 year full replacement warranty. Each lift is installed in your TV lift cabinet based on where you plan on placing the piece of furniture in your home. You will let us know if it will be located the foot of the bed, against the wall or freestanding;
Directly at the foot of the bed (At base of bed... TV comes up facing bed; component section is opposite of bed)
Wall position (TV comes up facing same side as component section)
Free Standing (TV comes up facing same side as component section)
Based on your preference, your TV lift will be installed accordingly.
TV lift access panel All furniture systems come with an access panel on the backside of the cabinet with a lock and key. This allows very easy access to the inside of the furniture lift system for cable management, future upgrades, lift adjustments and basic maintenance if necessary. There is also a 2 inch grommet hole and covering on the back side where you can run your power can cable into.
HDMI cables with web wrap 2 pre-installed premium grade HDMI cables (version 1.4) with a cable web wrap are included with each TV lift furniture system. This provides for a very professional clean and concealed look. Each cable is labeled for convenient installation and pre-installed from the TV down into the component section. If you have an Audio Video team installing a separate Universal remote these cables will not be included.
Universal TV mount A Universal TV mount is included with every TV lift system. Half the TV mount is pre-installed on the lift and the other half is packaged, ready for installation on the TV.
International Power Packages Appropriate controllers and power cords for your country are available. If you are installing your TV lift system in a country using 220V, 230V or 240V current, we have the appropriate controllers and power cords for you. Just let us know at the time of purchase.
Easy to use height adjuster After setting TV where you like, simply plug in the height adjuster nub and you are set. If you ever change your TV in the future it is easy as 1 2 3 to change it again. This is the easiest to use height adjuster in the market.
Power Surge Protector Power Strip Pre Installed Surge Protector Power strip is pre- installed inside the lift cavity so you can conveniently plug in all you're A/V equipment within the cabinet.
Specifications
Select from 20 included finishes.
Position the TV lift furniture system at the foot of the bed, along-side against the wall or for the center of the room.
Petite Furniture Fits Most TVs up to 48 inches
Exterior dimensions:
52″ W x 19.5″ D x 34.5″H
Maximum space for TV:
(measure TV without stand)
45.5″ W x 4.5″ D** x 25.5″ H*, 24.5″ H with swivel
Space inside component section:
19.5″ W x 15″ D x 3.75″ H
Medium Furniture Fits Most TVs up to 55 inches
Exterior dimensions:
52″ W x 19.5″ D x 38.25″H
Maximum space for TV:
(measure TV without stand)
45.5″ W x 4.5″ D** x 28.5″ H*
Space inside component section:
19.5″ W x 15″ D x 3.75″ H
Large Furniture Fits Most TVs up to 65 inches
Exterior dimensions:
68″ W x 20.5″ D x 44.25″H
Maximum space for TV:
(measure TV without stand)
58″ W x 3.75″ D** x 35″ H
Space inside component section:  
19.5″ W x 15″ D x 3.75″ H
Measure your TV's outside dimensions from left to right, top to bottom and front to back (without the TV stand). Please speak with one of our design consultants if you have any questions about measuring your TV. If you have not yet purchased a TV for your furniture system, talk with us first so you don't limit your design choices.
Select from our designer quality finishes.
Finished wood samples available per request.
Note: Custom finish matching is available.
Upgrade to Optional Custom Painted Finishes
360 Manual Swivel After the TV is elevated, the TV will be able to be manually swiveled 180 degrees in each direction allowing for 360 viewing. The swivel has an electronically connected safety feature that restricts the TV from being lowered unless it is back at its original home position. The swivel is a great option for cabinets positioned at the foot of the bed, center of the room, behind couches and in a corner. You can also use a swivel for TV Cabinets positioned against a wall and window, however the rotation will have limitations.$650
Sound Bar Bracket The sound bar bracket is placed below the TV and allows for a sound bar to travel up and down with the TV. There are custom applications including but not limited to customizing furniture so the sound bar does not have to travel up and down with the TV. If you're considering this option, please discuss what is involved and the limitations of sound bar size and space available with a Cabinet Tronix design consultant. $150 for the bracket
Back Plates Back plates help conceal the back of the TV and wires when the TV is elevated. These back plates are attached to the back bracket of the lift system that raises and lowers the TV. Back plates are a great option for units being placed at the foot of the bed, behind couches or room divider pieces. $250 for the set
Shipping
Cabinet Tronix furniture systems are blanket wrapped and shipped to your home, office, hotel etc. Our white-glove service means that your finished piece will leave our location in perfect condition and will be carefully inspected by the shipping company when it arrives. This service costs a bit more but works best for our clients.
If desired, you can have your furniture system crated and shipped directly to your domestic or international location.
Rush shipping available.
Note that even though all lift and cabinet features are pre-installed, the shipping company does not connect your TV or do the final set up of your components.
Warranty
Cabinet Tronix warrants its TV lift electronics to be free from defects in material and workmanship for ten years from the date of purchase. The warranty includes all parts, motorized components, electronics, metal, etc. If the TV lift proves to be defective in material or workmanship during the warranty period, Cabinet Tronix will replace the TV Lift or TV lift electronics free of charge (not furniture). If the exact original purchase product is not available (due to upgraded designs, etc.), the defective product will be replaced with a similar product of equal or lesser value. The replacement part will then be covered by the balance of the time remaining on the original warranty.
Cabinet Tronix TV lift warranty does NOT cover: any product on which the serial number has been defaced, modified or removed; damage, deterioration or malfunction resulting from accident, misuse, neglect, power surges, fire, water, lighting, or other acts of nature; unauthorized product modification; failure to follow instructions supplied with the Cabinet Tronix product; repair or attempted repair by anyone not authorized by Cabinet Tronix; causes external to the product such as electric power fluctuations or failure; use of supplies or parts not meeting Cabinet Tronix specifications; or any other cause which does not relate to a product defect.
Here is how the warranty works:
If you experience any problem with the lift system, call 619-422-2784.

Our Product Support team will identify the problem and, if necessary, walk you through the reset process.
Cabinet Tronix must have the opportunity to troubleshoot the problem with the owner by phone before warranty replacement parts will be shipped.
In the event that you do need a replacement part, we will ship it out within 2-3 business days or sooner, along with a UPS return shipping label and a package for the old part.

There will be no charge for the shipping cost to get the replacement parts to any U.S. location (excludes HI, AK, Puerto Rico). Shipping costs for replacement parts sent internationally will only be covered by Cabinet Tronix up to a value of $50, shipping costs greater than $50 will need to be paid prior to shipping.
Our systems are specifically engineered to be simple and most of the components can be traded out by simply unplugging them from the Control Box and plugging in the new one. Replacements of the main TV lift components are extremely rare – our service logs indicate that only about 2 of every 1,000 complete TV lifts has ever needed to be replaced.
Customization
All Cabinet Tronix hidden TV lift furniture systems are made to order. The size, configuration, finish, capability of TV size, options and any other special applications are based on a conversation with Cabinet Tronix representative.
During this conversation, items that will be discussed and asked will be related to: (Not all of the below needs to be know to discuss the project)
Where is furniture going to be placed
What furniture design of Cabinet Tronix or other do you have in mind? Cabinet Tronix can also help your decision
If you have a furniture size in mind. For example, a max space available or largest the furniture size can be.
TV size you have or you plan on getting. A representative can also help explain which TV would fit best for your max space (depth, height, width) you have.
Finishes you like from our included selections, thoughts on custom or would like piece shipped unfinished.
Options you may want such as custom finish, 360 swivel, using a sound bar, including back plates, custom woods and furniture designs.
It only takes a few bits of information for us to turn around a size, design configuration and price. It is always better to have a conversation as these are all made to order however filling out the Get Started form is a good start also.
Cabinet Tronix (619) 422-2784